American Express Travel highlights experiential travel and short-term rentals as focus areas for younger travelers
American Express, one of the world's largest and most respected financial services companies, has been slowly building a travel company juggernaut. Known historically for credit card and banking services, the company's travel agency, American Express Travel, was the sixth largest in the United States in 2021, with $4.9 billion in sales. Audrey Hendley, president of American Express Travel, told Skift, "we have seen the demand for travel rebound faster and stronger than what we expected." April cardmembers' total travel and entertainment spending, including hotels, flights, car rentals, cruises, restaurants, and concerts, rose to 108 percent of the 2019 mark. That was the first time travel and entertainment spending through American Express eclipsed pre-pandemic levels.
American Express's average client is also getting younger; in Q2 2022, over 60% of new cardholders were part of the millennial and Generation Z generations. With the growing importance of this demographic, American Express is spending more time understanding and listening to the wants and desires of younger customers. In this research, Audrey Hendley commented that the company found that "all its customers – not just the ones that skew younger – seek experiential travel." Further, Hendley shared that millennials "want to be in local places," while 81% of American Express customers expressed that it was 'very important' to feel like they were contributing to local economies when they travel. That's why we focus on curating authentic, local experiences as part of our concierge services that allow you to "live like a local."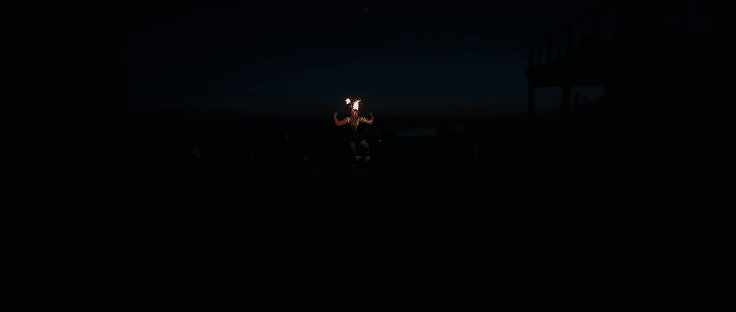 One of the experiences we offer at our short-term rental properties in the Outer Banks.
Undoubtedly, the pandemic impacted and accelerated how individuals wish to work, live, and travel. As American Express Travel considers how to provide value to its new customers, they are tapping into these new preferences by exploring short-term rentals as an option for its booking engine. While Hendley called the proliferation of short-term rentals an "interesting trend," she admits that the company knows many customers are interested in staying at short-term rentals. Currently, the company's Fine Hotels and Resorts program offers options for on-site villas in certain destinations, but consumers are looking for more optionality away from resort properties. For those who've stayed on large resort grounds, it's easy to feel anonymous, which is why we think fostering community (as laid out in our megatrends piece) is the winning strategy.
Referring to short-term rentals, Hendley commented, "we are watching the ways people are traveling, and want to make sure that if we ever did that, that we made sure that we were innovating and being very differentiated in the marketplace." We agree that differentiation is crucial in the increasingly crowded short-term rental market. Now that supply is starting to outstrip demand in some areas; we expect to see a bifurcation in performance between differentiated, unique stays and generic, me-too stays. That's why we are an integrated owner/operator and place such a heavy emphasis on hospitality - challenging hospitality orthodoxies and providing exceptional experiences (STR 3.0) is our competitive edge. That is how we build a moat around our businesses.
Be the first to know
Join our mailing list to learn more about Stomp Capital investing opportunities
Investing involves risk, including loss of principal. Past performance does not guarantee or indicate future results. Any historical returns, expected returns, or probability projections may not reflect actual future performance. While the data we use from third parties is believed to be reliable, we cannot ensure the accuracy or completeness of data provided by investors or other third parties. Neither Stomp Capital nor any of its affiliates provide tax advice and we do not represent you in any manner.