CBRE Cap Rate Survey Highlights Benefits of Hospitality Assets in Current Market Environment
CBRE recently released its U.S. Cap Rate Survey for H1 2022, highlighting increasing cap rate spreads resulting from increasing interest rates and investment projections across real estate asset classes. Amongst this commentary, CBRE shared its performance expectations for the leisure travel hotel sector for the next 12 months.
In the report, CBRE commented that in higher inflationary environments, the ultra-short duration leases in the hospitality sector enable maximum price flexibility, something we touched on in our last insight piece. The report expands on this advantage, noting that 60% of survey respondents expected hotel revenue to outpace expenses for the remainder of the year. While in the below figure, CBRE lists hotels as the sector with the highest risk factor related to expense growth, the flexibility to adjust prices to the latest market rate leaves survey respondents confident that the revenue growth will absorb expense growth.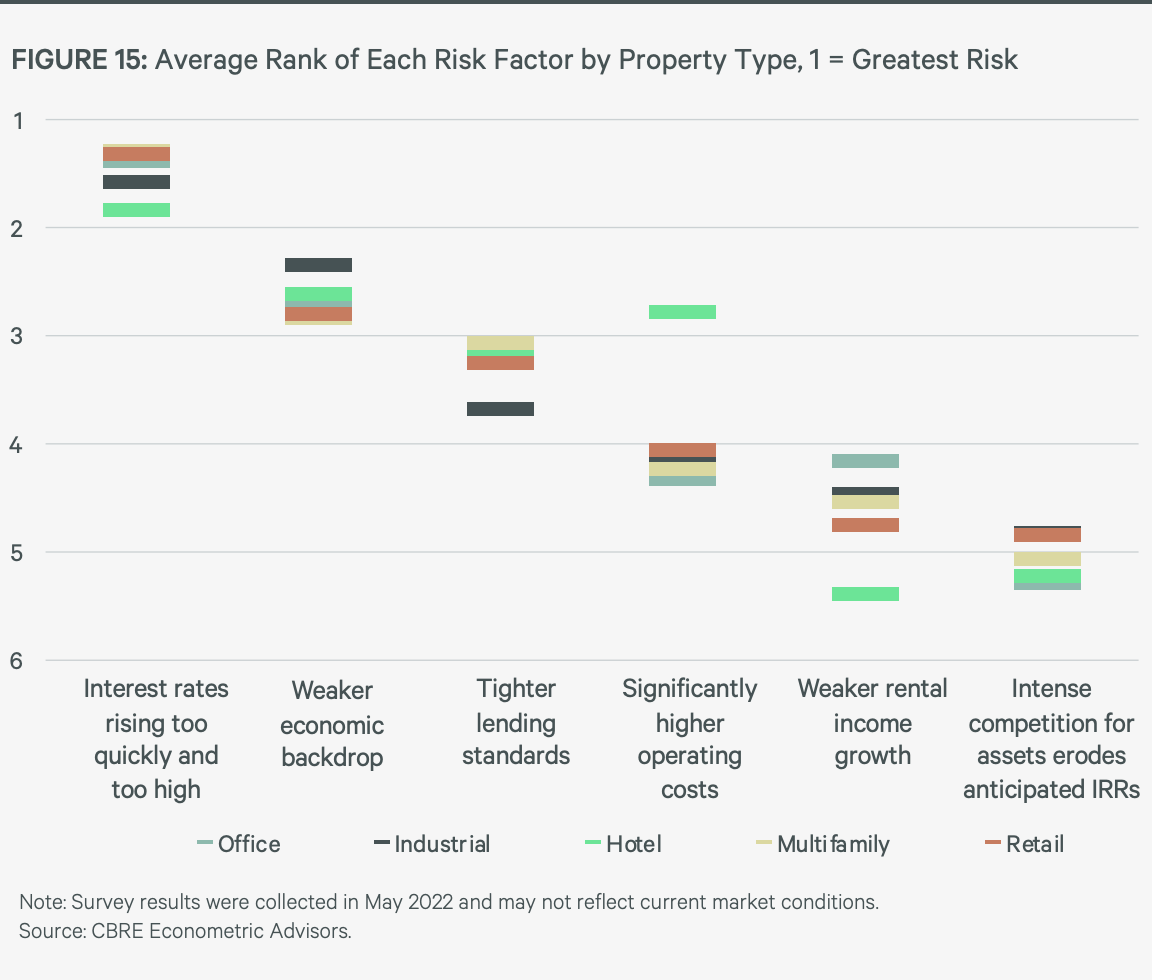 Also in the figure, CBRE highlights that hotel assets are mostly de-risked from interest rate growth and weaker rental income growth relative to other asset classes. As we mentioned in our comments on the $900mn investment in the Aman Group, institutional investors believe in the industry's ability to return to pre-pandemic demand, despite the higher rate environment. While this is partially due to the price flexibility enabled by short-duration leases, we believe pent-up travel demand following the pandemic and the heightened emphasis on experiences will continue to be a secular tailwind for the industry.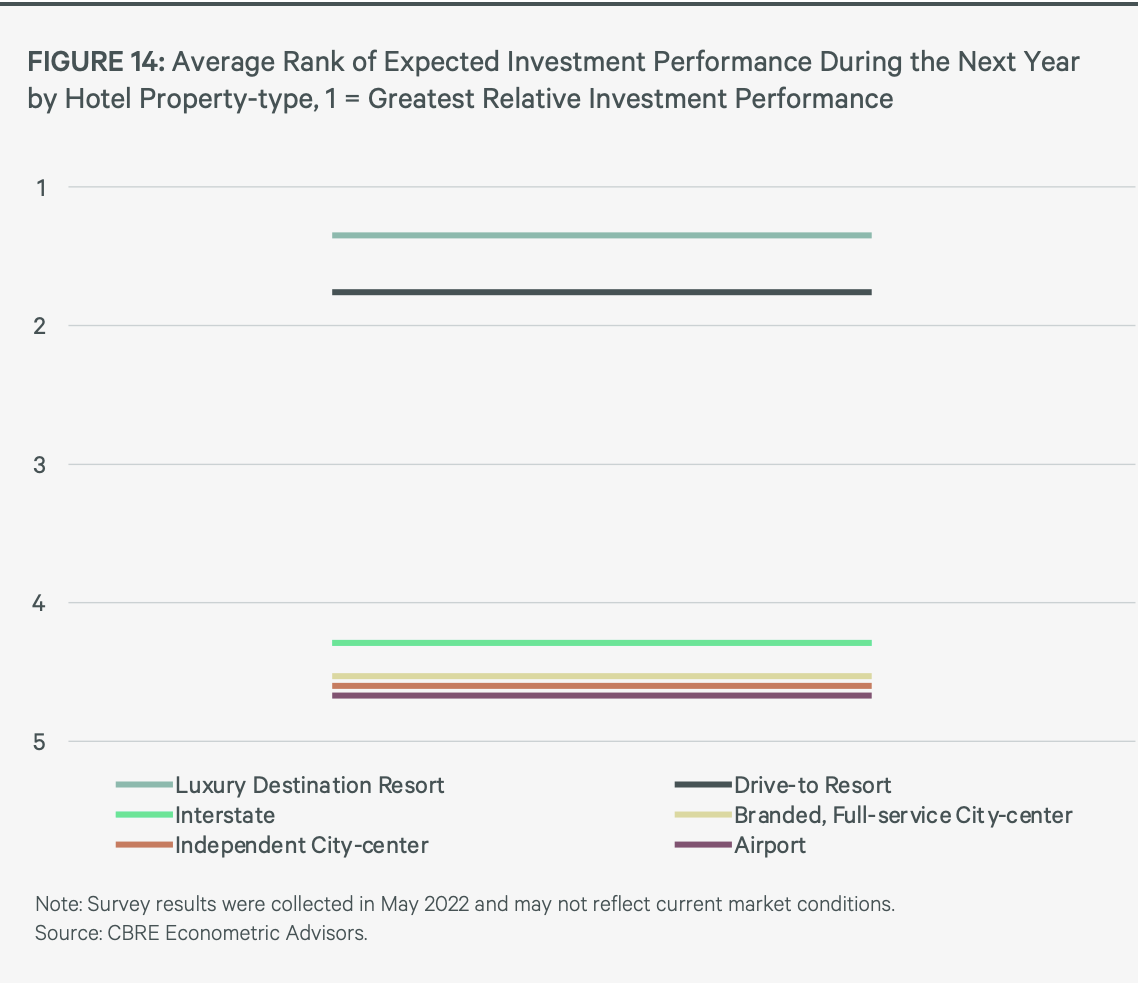 Moving to the growth areas within the hospitality real estate sector, CBRE suggests that higher-end and "drive-to" assets are the place to be, with the luxury sector of hotels leading investment performance projections for the next 12 months. The figure above demonstrates the clear difference across property types. According to the report, the slowdown in business and international travel will continue to be a headwind for city-center destinations for the foreseeable future. At Stomp, we look to minimize the impact of secular shifts in consumer preferences through diversification across geographies and activities.
Be the first to know
Join our mailing list to learn more about Stomp Capital investing opportunities
Investing involves risk, including loss of principal. Past performance does not guarantee or indicate future results. Any historical returns, expected returns, or probability projections may not reflect actual future performance. While the data we use from third parties is believed to be reliable, we cannot ensure the accuracy or completeness of data provided by investors or other third parties. Neither Stomp Capital nor any of its affiliates provide tax advice and we do not represent you in any manner.